We had the honor to join AWS Startup Day 2023. It's an incredibly fruitful experience!
We were not only delivering a compelling speech but also showcasing our innovations at our booth. The energy and enthusiasm were contagious as we connected with industry leaders, decision-makers, and fellow innovators.
The event provided a platform to discuss groundbreaking AWS solutions and their impact on businesses worldwide. We're thrilled to have shared our insights and experiences, contributing to the conversation shaping the future of cloud computing.
A big applause to AWS for organizing this remarkable event and for their continuous dedication to driving innovation. We're grateful for the opportunity to be part of such a dynamic community and look forward to future collaborations!
Charles Li, TeamT5 CTO, gave speech at AWS Startup Day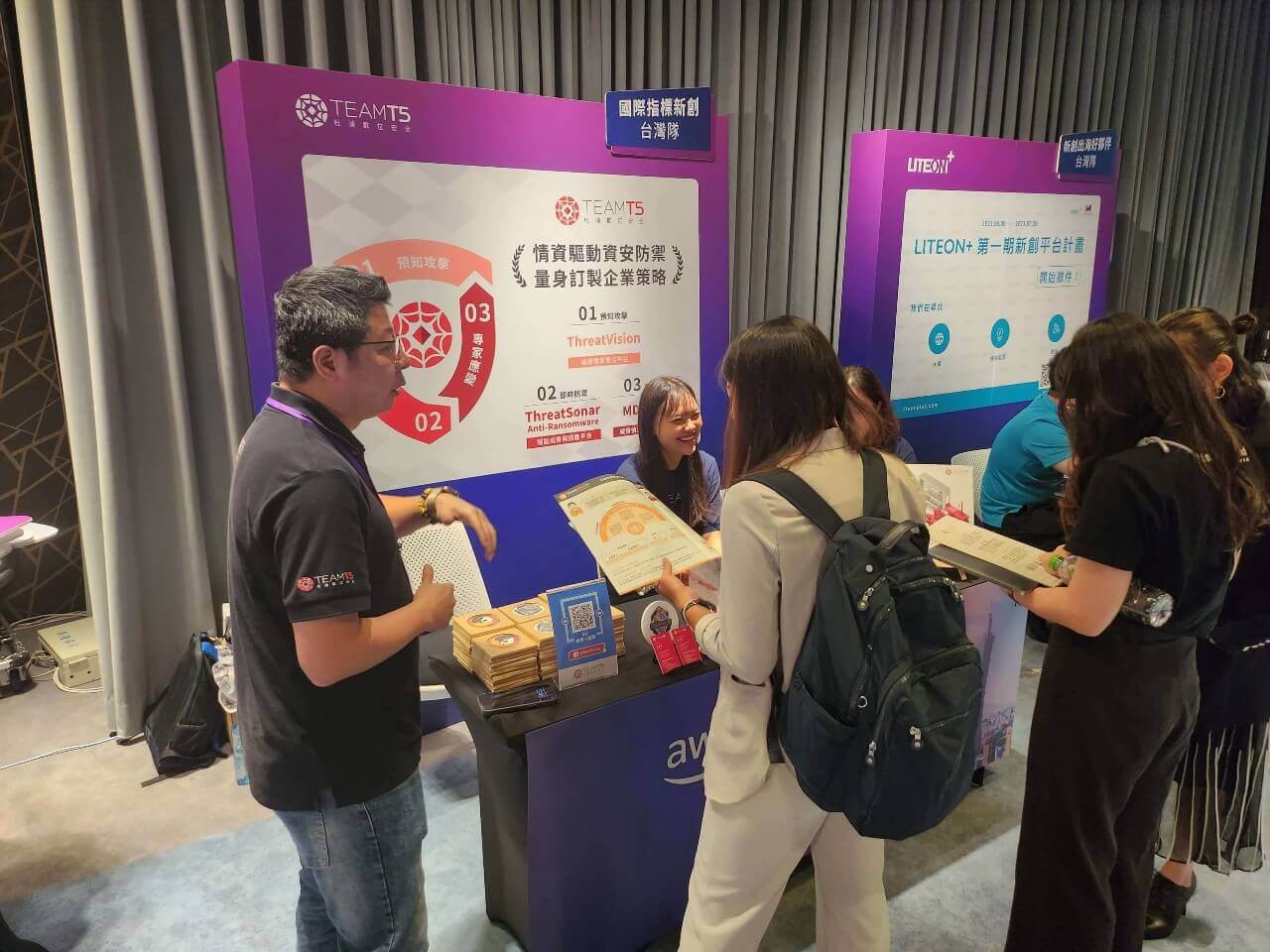 TeamT5 introduce innovative cybersecurity solutions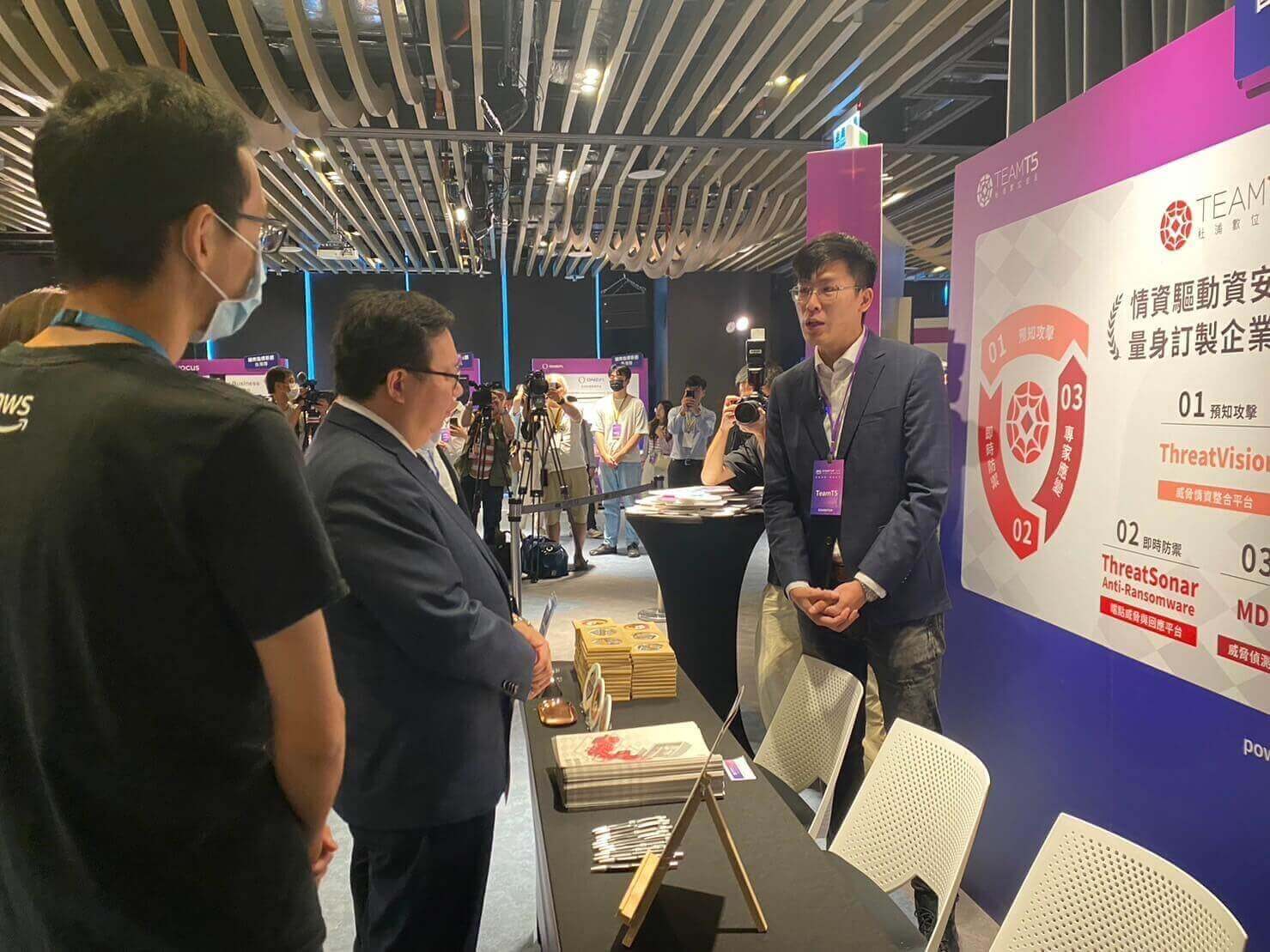 TeamT5 introduce innovative cybersecurity solutions