TeamT5 Joined AISA Melbourne Cybercon, Showcase Threat Intelligence Solution
The AISA Melbourne Cybercon which took place Oct. 11-13 has been an exciting event for the TeamT5 crew.
Not only did our talented team host informative sessions on cyber threat intelligence in China, they also listened to some great panel discussions, took in the awesome live events and caught up with leading industry experts.
We would like to take this opportunity to thank all the people who stopped by our booth and to extend a big congrats to the winners of our Apple HomePod Mini!
Looking forward to seeing you in more activities in Australia.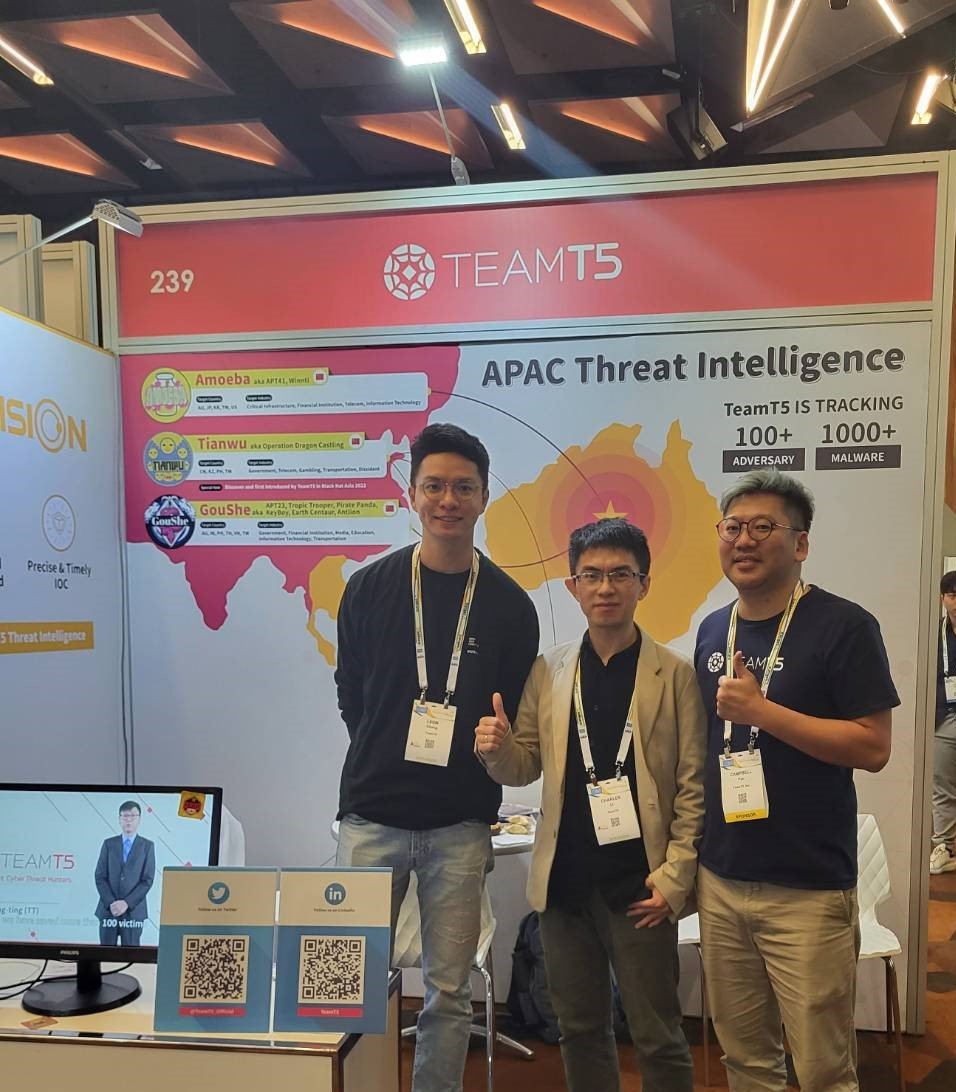 TeamT5 crew at the booth and introduced ThreatVision