We are thrilled to share our remarkable experience at one of Japan's large events - InterOp, where we unveiled our cutting-edge intelligence-driven cyber defense solution!
The event was a resounding success, drawing industry leaders, cybersecurity professionals, and enthusiasts from across the nation. Our booth created a buzz as attendees witnessed firsthand the power of our innovative solution, designed to combat ever-evolving cyber threats.
We engaged in thought-provoking conversations, exchanging insights on the latest cybersecurity trends, best practices, and the future of digital defense. The event provided a unique opportunity to forge valuable partnerships and strengthen our network within the Japanese cybersecurity ecosystem.
We extend our deepest gratitude to the organizers for putting together such a remarkable event and providing us with a platform to showcase our groundbreaking solution.
Together, we are shaping a safer digital landscape for businesses.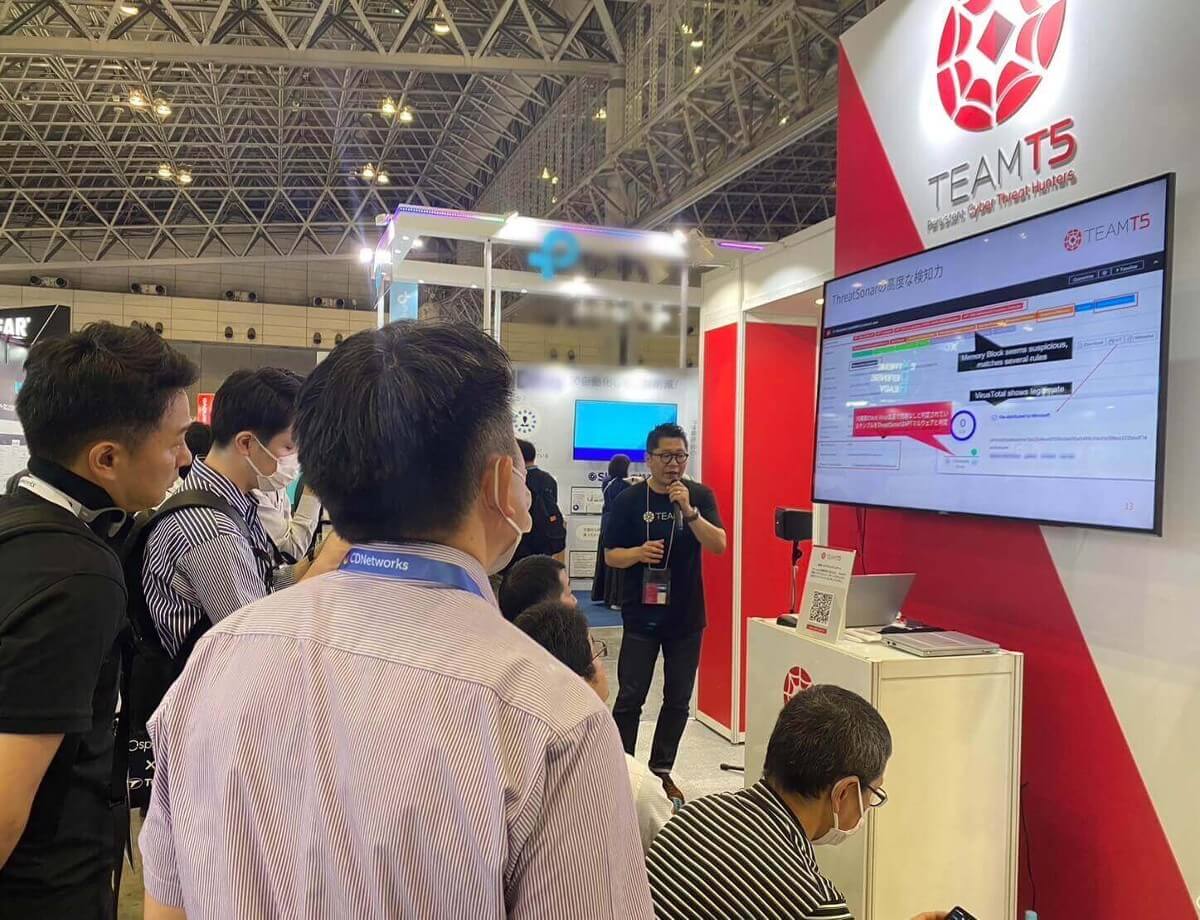 TeamT5 member explained solutions to visitors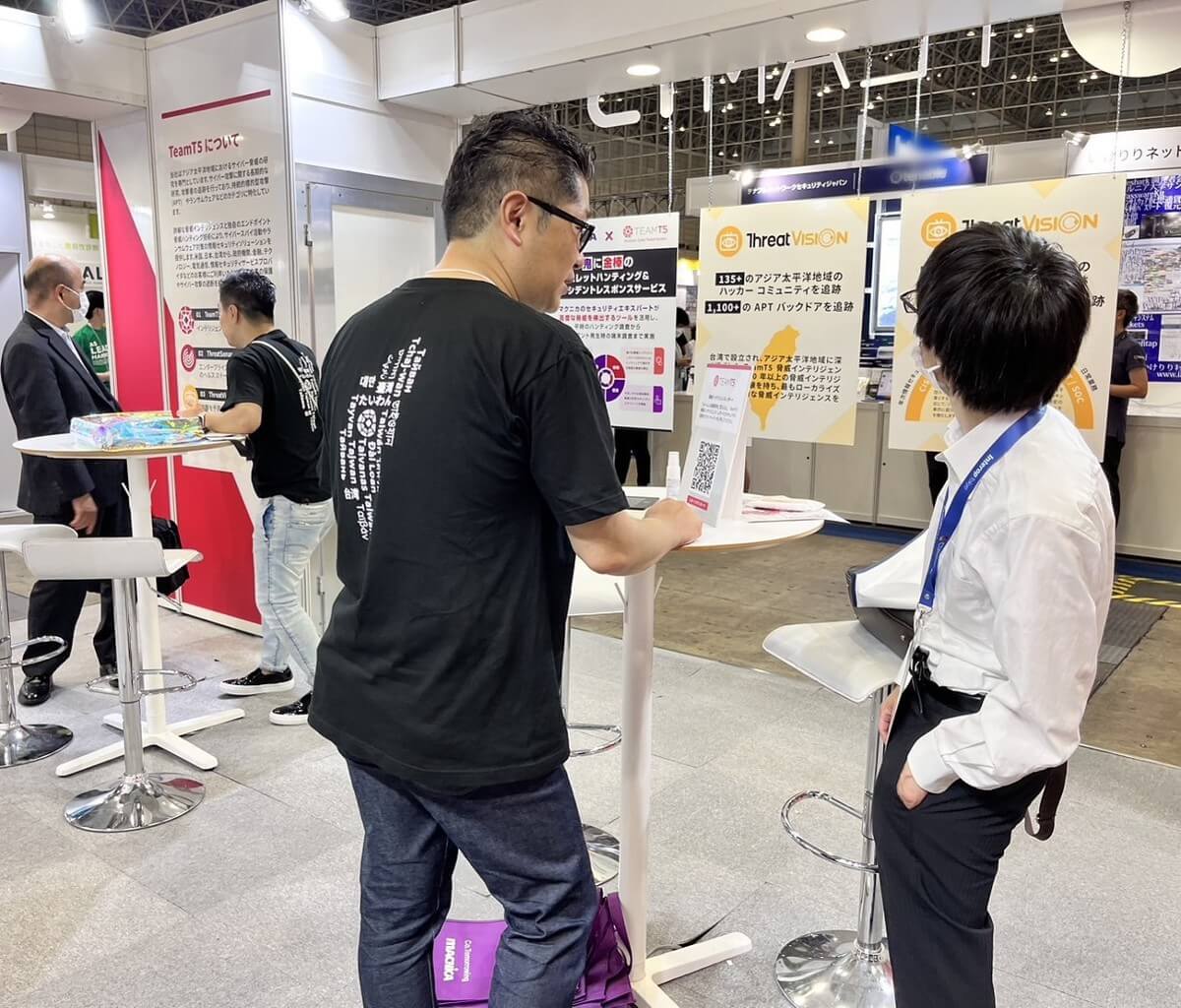 TeamT5 member explained solutions to visitors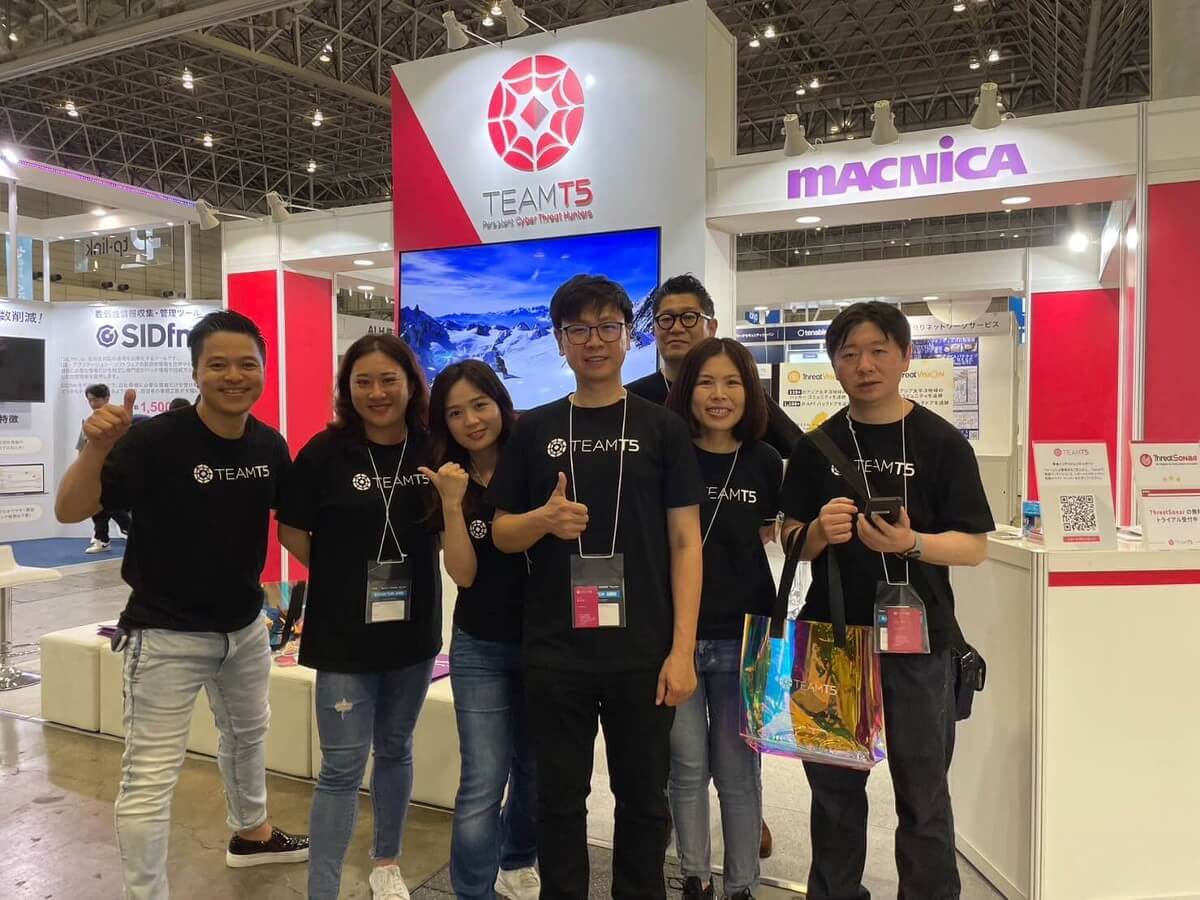 TeamT5 thanks all visitors for interested in our intelligence-driven cyber defense solutions